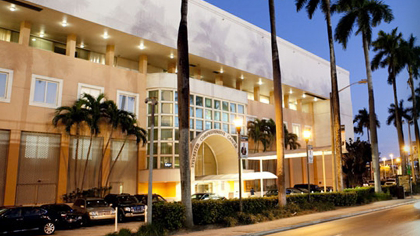 Living with HIV has gotten a lot easier. With longer lifespans, however, we face a new set of challenges.
The
University of Miami Health System
delivers leading-edge patient care by the region's best doctors, powered by the groundbreaking research and medical education of the Leonard M. Miller School of Medicine at the University of Miami. As South Florida's only university system, UHealth is a vital component of the community. UHealth combines patient care, research, and education to create a front-line approach to health care. Within the UHealth system, patients can participate in clinical trials and benefit from the latest developments that are fast-tracked from the laboratory to the bedside.The ANCHOR Study visits will be conducted at two locations:
Jackson Health System is a nonprofit academic medical system offering world-class care to any person who walks through its doors. Governed by the Public Health Trust, a dedicated team of citizen volunteers acting on behalf of the Miami-Dade Board of County Commissioners, Jackson Health System ensures that all residents of Miami-Dade County receive a single high standard of care regardless of their ability to pay.
Sylvester Comprehensive Cancer Center serves as the cancer treatment and research hub of UHealth – University of Miami Health System. Sylvester handles approximately 1,300 inpatient admissions, performs approximately 2,500 surgical procedures, and treats more than 4,400 new cancer patients annually with locations in Miami, Deerfield Beach, Kendall, Plantation and Hollywood. All Sylvester physicians are on the faculty of the Miller School of Medicine, South Florida's only academic medical center. At Sylvester, we specialize in cancer, only cancer. Sylvester organizes its cancer research and treatment into 15 "site-disease groups,"– specialized, multidisciplinary teams of healthcare professionals who focus on specific types of cancer. Today there are more than 288,000 outpatient visits to the cancer center annually and more than 250 physicians and scientists working together to realize Harcourt Sylvester Jr.'s vision of a comprehensive cancer center. In addition, Sylvester physicians and scientists are engaged in approximately 259 clinical trials and receive more than $55 million annually in research grants.